Located at central coastal province of Binh Thuan in Southern Vietnam, Mui Ne is about 200km from HCMC, 230km from Nha Trang and about 170km from Dalat. There is no airport in Mui Ne so traveling with bus, train, limousine or private transfer (car/ mini van, limousine, etc) are the most popular ways. In this article, we'll inform you solutions for coming here and moving around.
By Bus
This is the cheapest way to travel to Mui Ne and also very easy to choose departure time from HCMC, Nha Trang, and Dalat. Open bus companies like The Sinh Tourist (www.thesinhtourist.vn), Hanh Café (www.hanhcafe.vn), Tam Hanh (www.tamhanhtravel.vn), An Phu Travel (www.anphutravel.vn), FUTA Bus (www.futabus.vn) supply mostly sleeping bus while only few routes with sitting bus. Price for this is ranging from 120,000 to 180,000.
For your reference, have a look at departure time:
HCMC to Mui Ne: Every hour from 7am till 10pm
Mui Ne to HCMC: Every hour from 7am till 6pm plus 1am midnight (this bus departs from Nha Trang and on the way to HCMC)
Nha Trang to Mui Ne: 7am/ 19pm
Mui Ne to Nha Trang: 0:30am/ 1pm
Dalat to Mui Ne: 8am/ 10am/ 1pm/ 2:30pm/ 5pm
Mui Ne to Dalat: 7am/ 9:30am/ 11am/ 1pm/ 3pm
Others colsed cities including Vung Tau, Quoc Phu bus has daily departures at 7am and 1pm from both destinations Mui Ne and Vung Tau. If you travel to Phan Rang, Cam Ranh, take the same bus to Nha Trang. To Bien Hoa city, take limousine Thinh Phat mentioned below.
By Limousine
This new transportation method is quite a good choice for all customers. It's more convenient, more spacious rather than normal sitting and sleeping bus. Most of the vehicles are redesigned with new interior, luxurious seats. With seats, you could adjust for sitting and sleeping. Even, there are some seats that you could turn around 360o. At the moment, you could choose to travel with this type of transportation from HCMC, Nha Trang to Mui Ne and back. Suppliers include 3S Limo, ADT, and Thinh Phat. Price for this is about 250,000 to 300,000 with limited departures as below:
HCMC to Mui Ne: 7am/ 9am/ 14pm
Mui Ne to HCMC: 8am/ 13pm/ 14:30pm
Nha Trang to Mui Ne: 8am
Mui Ne to Nha Trang: 13pm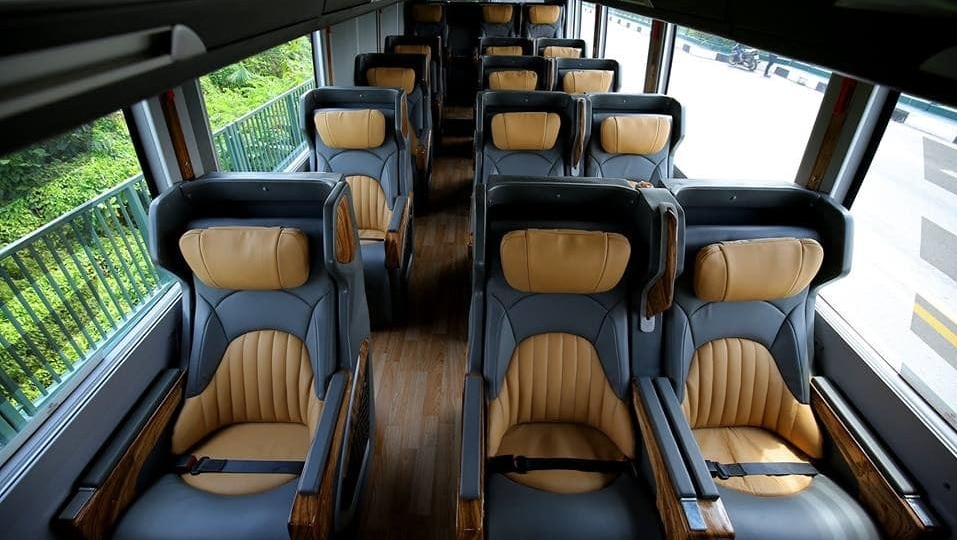 Also for more reference with this type of new transportation, click HERE
By Train
Traveling with train is another experience that you should try. You could get many beautiful landscapes on the route as well as unique experience on train. It's also quite comfortable now with different choices for seat or bed.No train station in Mui Ne but near by ones are Phan Thiet and Binh Thuan stations.
Phan Thiet Train Station about 15km from central Mui Ne is for route from and to HCMC only. SPT1 is the one running daily from HCMC at 6:50am and from Phan Thiet is at 13:10pm. There is also SPT2 runing this route but in high demand moving time only.
Binh Thuan Train Station known as Muong Man before is about 30km from central Mui Ne and for North/ South routes. If you travel through Vietnam from the North, this station is where you depart and arrive.
At the moment, it's quite easy that you could check availability as well as process to book online for all train routes in Vietnam. You could visit the site of Vietnam Railway at www.dsvn.vn. Or else, if you need help, no hesitate to contact us for ticket, transfer from and to stations or any question related. We support to issue ticket within 5 minutes, just bring your passport information to our offices shown at contact.
One of the most popular route that tourist travel from Mui Ne to the Middle Vietnam is Hoi An ancient town. To do so, you have to travel from Binh Thuan station to Da Nang station, 30km from Hoi An. This is a good choice because, it's quite long distance between 2 destinations and there are many things to see on the way. However, consider carefully seat type/ bed type you will travel. It's the best you choose soft sleeping berth in 4 berth air-con coach. In case, it's full, choose 1st and 2nd floor berth in 6 hard berth air-con coach.
We also have transfer price list to those train stations from Mui Ne, Phan Thiet, and Ke Ga area, you can check HERE
Private Transfer
During the covid-19 now, private transfer is a smart choice, epecially if you travel in short distance from city to city. It's safer to your beloved family, friends when you face less risks in a private car/ mini van. It's also faster than other public transportations and save your time. Pick up and drop off right at your spot. So the matter now is just whom you are going to choose for your journey.
Here at Binh Thuan Travel & Media, we commit:
Most brand new car fleet
Experienced driver
High quality standard service
Always on time
Most reasonable price
Check and book our transfer services HERE
SO, when you're in Mui Ne, HOW to
Get around in Mui Ne?
For Vietnamese, the most popular vehicle is motorbike, however, if you are foreigner, consider before doing so. Current traffic law requires foreigner has to pass an exam for inside Vietnam driving if you have an ineternational driving license already. Also the road condition in Mui Ne is not so good and there are a lots of big vehicles like bus, van, truck, etc, moving around. So if you have all that, diring motorbike is a perfect choice for moving around in Mui Ne. It's very flexible, economic, and comfortable as well.
The second way is to travel by local bus. Bus number 1 and bus number 9 both go through Mui Ne main roads to Phan Thiet city. With both buses, you could reach to all resorts along Huynh Thuc Khang, Nguyen Dinh Chieu, Nguyen Thong, and Poshainu Cham Tower. Bus number 1 starts from Long Son – Suoi Nuoc to Suoi Cat station, further to the South of Phan Thiet city. If you would like to go to Coopmart, Phan Thiet central market, get this bus. While bus number 9 starts from red sand dunes and go further to the North of Phan Thiet city with destinations like Lotte mart, Binh Thuan hospital and Phan Thiet train station. Both buses are operated every 30 minutes and from 5am till 20:00pm daily.
If you go for lunch, dinner or to city centre for a while, taking a taxi is a good choice. There are more than 5 taxi brand names now in Mui Ne but we'll give you contacts of 3 best ones including Mai Linh taxi – 0252 38383838, Sun taxi – 02523 667788, taxi Quoc Te – 02523 525252. All are meter taxis and they serve 24/24. In case you need to go, have your hotel receptionist call you one, it's easier for taxi operator coz they don't speak English much.
For an excursion to most popular destinations in Mui Ne, you could order a jeep tour. This open air vehicle is one of the must try when you're in Mui Ne. Driver will take you along the coastal road with one side of the ocean and the other side of colorful sanddunes.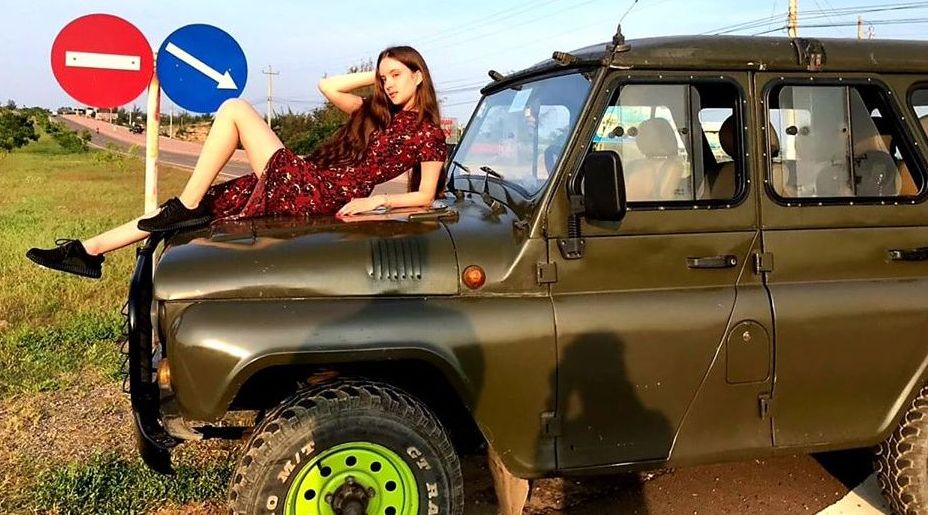 You could rent a bike or borrow from your resort to hang around here. That's quite intersting and you even could challenge yourself with different road conditions along the coast or up hill. You could also try xe om or motorbike taxi. There are motorbike drivers standing outside your accomodation place, but it's not recommended if you don't understand each others. If you have grab account, you could order grab bike to travel around here.
So we hope that this article have something that are good for you. And if you need any others information, do not hesitate to contact us. We're always here to assist you.